Have you ever said this to yourself, after maybe eating too much, picking at your skin, biting your nails, sleeping with your ex, sleeping in, compulsively waking up at 5am again to jump on your bike (I know this isn't just me), drinking that extra glass of wine, smoking that doobie?
Maybe it's not your fault. Maybe it's not my fucking fault.
I think that through running away and distracting our(my)selves, we lose our connection with our own needs.  We run around, work late, "forget to eat", get neck spasms from being glued to the screen.  We lose ourselves.
Then, when our body comes back to yell at us, we're fucking famished, we're thawing from numbness and itchy.  Itchy and unconscious.
Itchy and unconscious.
Itchy and unconscious. I'll say it again.  When we feel depleted, unknowing as to why or what we need, we cope.  We need to fill again that void, a seemingly sourceless void that is hungry.  Hungry for nourishment.
Love
Connection
Some mother fucking nutrients
Support
Creative expression
Outlet for release
TO FEEL
(Wo)man, doesn't it feel somewhat comforting and safe to be numb?
Parts of me feel like it's a warm blanket.
♬ I wrap my fear around me like a blanket
I sailed my ship of safety 'til I sank it ♬

Hey Amelia Boone if you ever read this #jahbless firstly, secondly: https://www.youtube.com/watch?v=HUgwM1Ky228
These lyrics are so damn good and bang:
We go to the doctor, we go to the mountains
We look to the children, we drink from the fountain
Yeah, we go to the Bible, we go through the work out
We read up on revival, we stand up for the lookout
There's more than one answer to these questions
Pointing me in a crooked line
And the less I seek my source for some definitive
The closer I am to fine
So, back to when it hits us, the body no longer will be silenced.  So, we eat too much, we cope with whatever drug we choose: a cig, a J, a beer or 5, a run or 5, etcetcetc.  And for me, when I get to this state, the yuck scary space of overwhelm with feelings, they rush in unsilenceable, like when you cut yourself shaving and the bleeding just doesn't stop.  Fuck, you are on a ride of pain and it doesn't end till it does.  You gotta ride it out, one giant wave of overwhelm.
The jump from numb to being overflowing is huge, and it's terrifying.
This is when the excess asks for dissipation through whatever accessible means we can grab.  ANYTHING.
Ok, so now what?  Left bloated, drunk, high, bloody, now what?
Enter guilt and shame.  The worst.  These two are also scary emotions.  So, the innate thing to do for us to feel safe again is to disconnect further, to numb because these are scary and unpleasant feels.
I don't know about you, but when I skin pick, or eat brussels sprouts (and aioli) till I'm 16 weeks preggers, I am definitely not interested to sit with myself, gently, compassionately.  Ho wanna run, (wo)man!
And this has been my cycle for a hell of a long time.  And it's exhausting.  And the thing is, behind the pain and noise, is my soul's voice, quietly and ever-presently there telling me to come back to myself.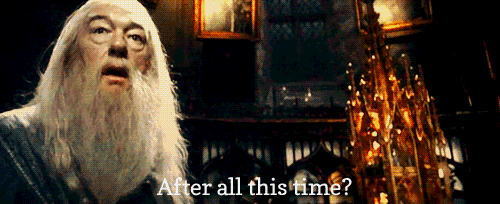 The cycle breaks eventually.
That's it that's all.
"To sit with the shit", as say the yogis and #Bae Pema Chodron, that's eventually what we learn, when numbing no longer works.  When our bodies say "No".
And, sweetheart, also: it's not your fault.
Namaste.