I call this bullshit.
In a world already so disconnected from ourselves, these tempting motives to "solve our own routine conundrum" serve as confusing AF.  It's like stevia: sweet, but the body is like "well shit, can I eat more now because that was calorie-free?" (you know? How many times have you tried to "trick" your body into thinking it's satiated, and then the #headinfridge nighttime syndrome hits? And, sweetheart, when you say "I couldn't help it", that is OK.  It's not lack of willpower.  It's physiology, and it's OK.)
Confusion.  Tempting at first, but also like the Finnish education system: it works for them, but you can't take Des Linden's stride, put her in a pool, and expect a Phelps #nahmean?
This is why I think "diets" in their very essence are dangerous to fall into.  Rules, rules rules rules, stress me out, and also calm parts of me.  It is so nice to think of a specific way of doing things that leads to health and is relatively simple to emulate.  But that's the easy way out.  The way that calms the overwhelmed and fearful parts of us that are at a loss of what to do, and then just doesn't serve the soul part that is all like "but listen to me, I know what's best for Me!"
Like, side-note.  Is it just me, or is Intermittent Fasting the way of like 90% of Tinder dates right now?
Intermittent Fasting: can certainly serve some people, at some times.  But I'm fearful of the idea that it enables addiction.
I feel like I am straight up addicted to sensation from controlling all aspects of nourishment from food.  I'm using Food control and restriction and "allowing" bits of treats as a way to fuel my nourishment needs that I'm lacking in other aspects of my life.
Similarly, like Maslow's Hierarchy of needs, I am keeping myself stuck in the lower pyramid
This blah blah blah goes back to me not feeling "safe" in the world so I'm keeping myself "safe" #traumashit through physiological preoccupation.
Blah blah blah.
On this level, it's simply a way to keep myself outside of myself.  Which is why it's so tempting to look more outside of Me at what other people are doing, what helps them, the scared parts of myself think "Let's do that!"  While inspiration is great, what if by listening in, checking in, the answers come to me.  What if by creating pathways of outer-dependency, I disconnect myself from the umbilical cord that's like the cup-string telephone to the soul, (remember?)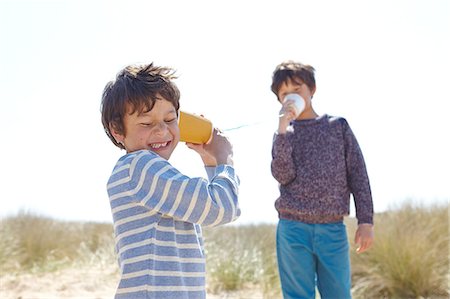 Now back to the really somehow fascinating phenomenon that is looking at what people are eating on social media.  Enter hashtags:
#WIAW
#Paleo
#Keto
#IF
#cleaneats
#cheatday
#ifitfitsmymacros
ETCETCETC.
#amiright?  What about "Fear of Finished Meal Syndrome"?  Do the RHN's, RN's, RD's, MD's get this, too?  (Do hooman's breathe?)
Maybe we think that the hidden mind's of these people are pristine such that they have not the pains we have?  Maybe they poop better?  Like,
"hey, she's got toned-ass arms, her diet must be soooo perfect!! I will get arms and poops clean as hers if I eat exactly what she eats!"
Bullshit.
But also,  compassionate bullshit.  I hear this, I also feel this.  But I know my soul is calling out this human ego temptation because #slowcarb #fatfree #LCHF #vegan etcetcetc seems easy, but doesn't work.  It only worked for me to get me more aware of the need to connect with myself more deeply.  So in this way, and in celebrating the idea that "the only way out is through", I'm grateful.
I've been on a ride through Anorexia Nervosa, Bulimia (no blaming here, but the "cheat day" from Tim Ferriss's (sexiest bald man I know) #4HourBody fuckkked me up hard), Vegetarianism, Paleo, Anxiety, and has truly winded my path around like a rollercoaster.  Right now, my gut is speaking to me.  The powerful, resilient body perseveres through all the confusion, which is so damn beautiful.  Throughout all the ignoring, all the pain, all the anxiety, the body is here.  Not without scars, inside and outside, but it's here.  It's always here.  That's what we're born with.  We're actually born with exactly all we need to thrive on this earth.
Similar to plants in nature, they use whatever is available near them at the time, in order to survive.  Each plant uses its own individual programming to absorb from the Earth what it possibly can to life the longest and most robust life.  Maybe a plant is healthier in different soils, but the internal ability for it to hear its needs are just that: internal.  So, an onion will need different things than it's tomato neighbour.  Likewise, one onion might need different things than the onion beside it, that is closer to the cuke which changes its constituency.
So fuck, please, be wary of outside noise.  Just because an MD eats avo-toast erryday, doesn't mean it'll give you better poops.  I mean, it may; that shit's great.  But listen in.  Get inspired, and then take the language outside and translate it into your own Mother Tongue for your individually resplendent body.  And also, listen to the whispers coming from your SOUL!
Fuck, it's beautiful (thank you).
Love,
Mel